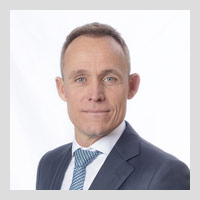 Martijn van de Hel works as a lawyer in the fields of Dutch and European competition and consumer protection rules, state aid and procurement law.
Martijn specialises in assisting companies in investigations of the ACM (Netherlands Authority for Consumers & Markets) and the European Commission. Over the past twenty years, he has been involved in numerous cartel proceedings (including dawn raids and requests for leniency). Major successes include the high-profile quashing of the fines imposed on traders at foreclosure auctions and the fine imposed on an importer of traction batteries. He also assists companies in cartel damage suits (follow-on cases) and damage suits against the State.
Martijn also has extensive experience in investigations by the ACM into compliance with consumer rules. He has been successful in court against the fine imposed on a well-known clothing company, against the fine imposed on an energy company and in challenging an order subject to a penalty for a rental agency. He has also assisted a provider of dating sites in obtaining a commitment decision from the ACM.
Martijn furthermore advises companies in a wide range of sectors on potentially anti‑competitive agreements, such as non-compete clauses in joint ventures and e‑commerce issues in distribution, agency and franchise agreements, and on the risks involved in purchasing combinations. Martijn has specific expertise regarding the ban on the abuse of a dominant position. His experience also extends to the regulated sectors (such as healthcare, telecommunications, media, energy, and public transport).
Martijn advises and assists companies and government institutions in the fields of state aid and unfair competition by the government, including investigations by the ACM into compliance with the Wet markt en overheid (Public Enterprises (Market Activities) Act). For example, he successfully represented an investment fund in a complaint concerning an infringement by the Ministry of Economic Affairs. He also acts in tender procedures, especially in the field of healthcare procurement.
Martijn assists companies on a daily basis in reporting mergers and acquisitions to the ACM, the NZa (Dutch Healthcare Authority) and the European Commission.
Cases that Martijn has worked on recently:
Martijn has an excellent market reputation and has been rated among the top lawyers in the Netherlands for many years in the prestigious guides to the legal profession Legal500, Chambers & Partners and Who's Who Legal:
"active on cartel damages cases and investigations before the ACM. He also advises on state aid issues before the European Commission, as well as merger clearance mandates" (Chambers 2023)
"

experienced at handling appeal proceedings for clients accused of cartel participation by the ACM. He also assists clients with claims for damages against the authority"

(Chambers 2020)
"has a strong profile in domestic competition matters and is particularly experienced in cartel issues" (Chambers 2019)
Martijn is result-oriented, creative and able to get to the heart of complex issues. Clients have referred to him as:
In 2007, Martijn was selected by his peers as the most promising competition lawyer under 30 ("Gouden Stoofpeer"). In 2018, Martijn has been chosen by the Zorgvisie journal as one of the best competition lawyers in the healthcare sector. According to Legal500, Martijn is one of the Leading Individuals in EU and competition law in the Netherlands.
Martijn is a frequent lecturer at conferences and seminars and works as a teacher at various training institutes. He has written numerous scientific articles, as well as being a regular contributor to Tijdschrift Mededingingsrecht in de Praktijk and an author of the Snelrecht column for the Mr. legal journal.
Martijn obtains at least ten training credits annually in the legal practice area competition law in accordance with the standards set by the Netherlands Bar.
Martijn is the co-founder of Maverick Advocaten N.V. He previously worked at CMS (Brussels) and De Brauw Blackstone Westbroek (The Hague).
Martijn van de Hel
T +31 20 238 20 02
M +31 6 212 108 53
martijn.vandehel@maverick-law.com