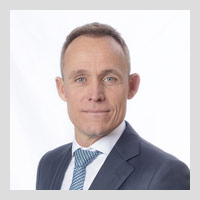 Martijn van de Hel works as a lawyer in the fields of Dutch and European competition rules, state aid and procurement law.
Martijn specialises in assisting companies in investigations of the ACM (Netherlands Authority for Consumers & Markets) and the European Commission. He was admitted to the bar in 2001 and has since been involved in numerous cartel proceedings (including dawn raids and requests for leniency) and investigations into compliance with consumer rules. Recent successes include the high-profile quashing of the fines imposed on traders at foreclosure auctions and of the fines imposed in the cold-storage industry. He also advises companies on cartel-related damage claims (follow-on claims).
Martijn furthermore advises companies in a wide range of sectors on potentially anti‑competitive agreements, such as non-compete clauses in joint ventures and e‑commerce issues in distribution, agency and franchise agreements, and on the risks involved in purchasing combinations. Martijn has specific expertise regarding the ban on the abuse of a dominant position. He played a key role in the quashing of the principal decision of (at that time) the NMa (Netherlands Competition Authority) in that field. His experience also extends to the regulated sectors (such as healthcare, telecommunications, media, energy and public transport).
Martijn advises and assists companies and government institutions in the fields of state aid and unfair competition from the government, including investigations by the ACM into compliance with the Wet markt en overheid (Public Enterprises (Market Activities) Act). He was involved, for instance, in ground-breaking proceedings in which the European Court of Justice was requested to issue a preliminary ruling on state aid for the Dutch electricity production sector. He also regularly represents clients in tendering procedures.
Martijn assists companies in reporting mergers and acquisitions to the ACM, the NZa (Dutch Healthcare Authority) and the European Commission. He is currently assisting many healthcare institutions in healthcare concentration and in the approval proceedings involved. A case in point is the ACM's conditional approval of the merger between mental healthcare institutions Paranassias and Antes.
Cases that Martijn has worked on recently:
Martijn has an excellent market reputation and has been rated among the top lawyers in the Netherlands for many years in the prestigious guides to the legal profession Legal500 and Chambers & Partners:
"specialises in cartel investigations and merger control procedures, especially within the real estate and transport sectors" (Chambers 2018)
"focuses on cartel investigations and is also adept in follow-on damage claims matters" (Chambers 2017)
"significant experience, including in cartel investigations and litigation, merger control and state aid matters" (Chambers 2016)
Martijn is result-oriented, creative and able to get to the heart of complex issues. Clients have referred to him as:
"an absolute rockstar in his field. He always keeps an eye on the business side of things; he genuinely understands entrepreneurial risk taking versus real competition law risks that businesses want to stay away from. He is accessible and fun to work with" (Legal500 2021)
"an excellent lawyer. He has excellent analytical skills that have benefitted our firm immensely. He is able to quickly process large volumes of information and to formulate an effective strategy." (Legal500 2021)
"very knowledgeable, fast and responsive" and a "very good communicator" with a "good client-orientated mentality" (Chambers 2018)
"in-depth knowledge and very good communication skills," not just "towards us as a client, but to regulators and other parties as well" (Chambers 2017)
"an experienced lawyer with a hands-on mentality" (Legal500 2017)
"knowledgeable, receptive, thorough and proactive" (Chambers 2016)
In 2007, Martijn was selected by his peers as the most promising competition lawyer under 30 ("Gouden Stoofpeer"). In 2018, Martijn has been chosen by the Zorgvisie journal as one of the best competition lawyers in the healthcare sector. In 2021, Legal500 regarded him as one of the Leading Individuals in EU and competition law.
Martijn is a frequently lecturer at conferences and seminars and works as a teacher at various training institutes. He has written numerous scientific articles, as well as being a regular contributor to Tijdschrift Mededingingsrecht in de Praktijk and an author of the Snelrecht column for the Mr. legal journal.
Martijn obtains at least ten training credits annually in the legal practice area competition law in accordance with the standards set by the Netherlands Bar.
Martijn is the co-founder of Maverick Advocaten N.V. He previously worked at CMS (Brussels) and De Brauw Blackstone Westbroek (The Hague).
Martijn van de Hel
T +31 20 238 20 02
M +31 6 212 108 53
martijn.vandehel@maverick-law.com