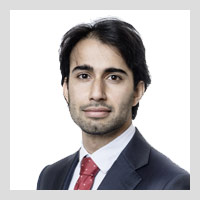 Ramesh Kaushik is a lawyer in the field of European and Dutch competition law and sector-specific regulation.
Ramesh regularly assists companies in obtaining approval for mergers and acquisitions from the Dutch Healthcare Authority (NZa) and/or the Authority for the Consumer & Market (ACM). Furthermore, Ramesh advises companies on matters related to merger control (including gun jumping), distribution systems and cooperation agreements. Ramesh has gained considerable experience in the healthcare sector in recent years.
Examples of cases Ramesh has worked on include:
A phase II procedure at the ACM for a merger between two hospitals in the region of Rotterdam;
A procedure at the highest administrative court (CBb) against a tariff decision of the NZa for acute mental healthcare in the region of Amsterdam;
Supervising mergers in the temporary employment sector and the transport sector;
A complaint to the ACM for a national legal aid insurer about the rules of the Dutch Bar Association.

Providing competition law advice to companies in various sectors, including the energy sector, the healthcare sector, the food and beverage sector and the transport sector.
Ramesh is a member of the Dutch Competition Law Association. Ramesh annually obtains at least ten training credits in the field of competition law in accordance with the standards set by the Dutch Bar Association.
Ramesh has been working for Maverick Advocaten since 2018. In late 2017, Ramesh completed his master's degree in European Law at Leiden University. His master's thesis was on competition law and sustainability.