Global Competition Review, the international news agency in the field of competition, has included Maverick Advocaten high in its GCR 100, the guide to the world's leading competition law and economics practices. Global Competition Review recommends our firm and writes:
"Boutique MAVERICK ADVOCATEN says that it is the only Dutch firm dedicated solely to competition, procurement and regulated markets, with all lawyers spending at least 50% of their time on antitrust matters. Practice co-heads Diederik Schrijvershof and Martijn van de Hel are assisted by eight associates. They successfully invoked the failing firm defence on behalf of elderly care providers Stichting Omring and Stichting Vrijwaard to obtain the Dutch competition authority's Phase II conditional clearance to merge in August 2020, before successfully negotiating an extension to the divestiture requirements in June 2021 on account of the covid-19 pandemic. They are currently steering healthcare providers Erasmus MC and IJsselland Hospital through the ACM's in-depth probe into their combined tie-up after obtaining conditional approval from the Dutch Healthcare Authority. In another Phase II probe, the firm is advising at-home medical aid and nutrition supplier Mediq on its acquisition of rivals Eurocept Homecare and Excellent Clinics.
Maverick is co-counsel to International Bon Ton Toys as Dromenjager – the trademark owner of Dutch children's toy brand Woezel & Pip – appeals against a decision from the Rotterdam District Court declaring a licensing agreement between the two null and void because it contained unlawful restrictions on the pricing and sales channels of toys. The team also successfully assisted the Dutch Mental Healthcare Association and 19 of its mental healthcare provider members in challenging the long-term care rates charged by the Dutch Healthcare Authority, with the Court of The Hague ruling in March 2021 that the healthcare administration offices have a dominant position."
The results of the survey of Global Competition Review can be read here.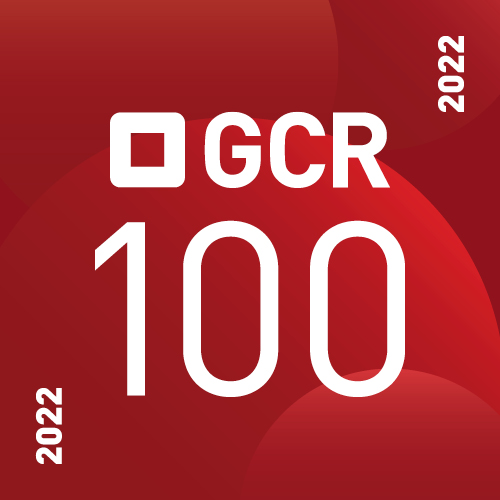 We regard these rankings again as an important sign of confidence of clients and peers in our services.